Felt balls. Felt beads. Wool felt pom poms.  They are known by many names, the little felted balls of happiness that you just can't help purchasing but have no idea what to craft with them.  (I know I'm not the only person who hoards crafts supplies before knowing what I'm going to use them for! Lol)
So here is a fun list of 10 DIY projects to try with our 100% wool felt balls!
1. Necklaces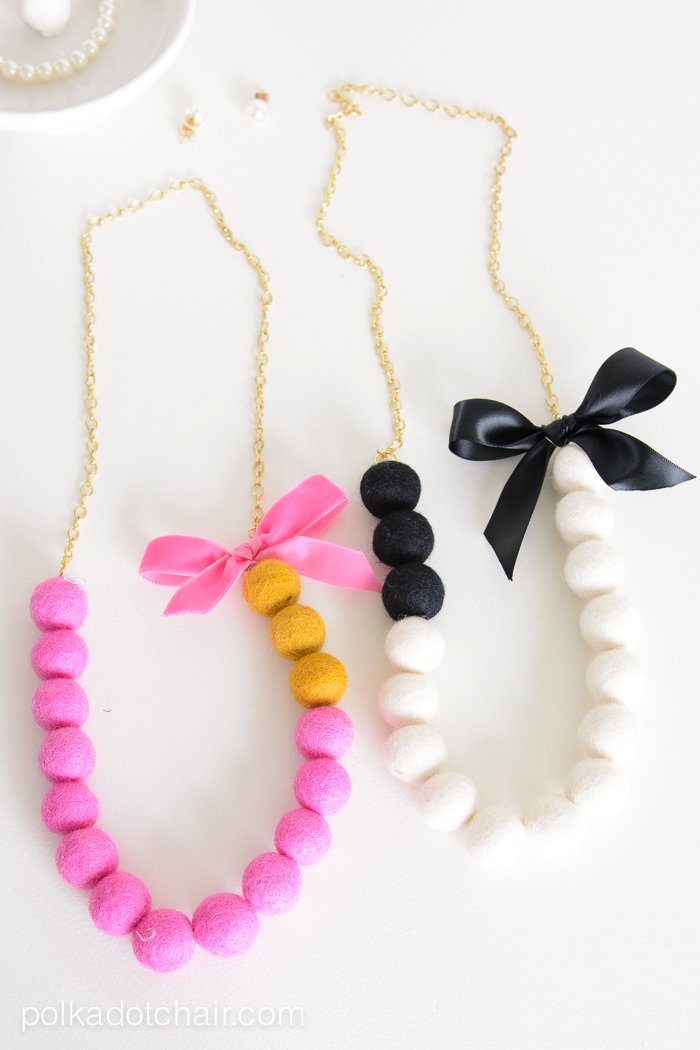 This is a sweet 10 minute project that will quickly add a pop of colour to your outfit!
Find the tutorial here.
2. Classic Felt Ball Garland
You simply can't go wrong with a classic felt ball garland. Hang it on a mantle to match your seasonal decor or drape it above a crib as beautiful nursery art.  Click here for the DIY.
3. Boutonnieres
And you can hang on to them as a keepsake forever!  These are so cute! Instructions here.
4. Crochet & Felt Ball Curtain
How fun would this be hanging in a doorway?!  Pattern is here.
5. Trivet
Swoon.  Lia Griffith has many tutorials using felt!  Find the trivet here.
6. Felt Ball Wreath
These would be fun to make as seasonal decor!  It would be perfect for Easter.  Link here for the tutorial.
7. Simple Felt Ball Flowers
Just snip into the ball and hot glue a floral stem into the cut. Easy!  Inspiration here.
8. Mobiles
I just love a sweet and simple felt ball mobile!  Tutorial here.
9. Acorns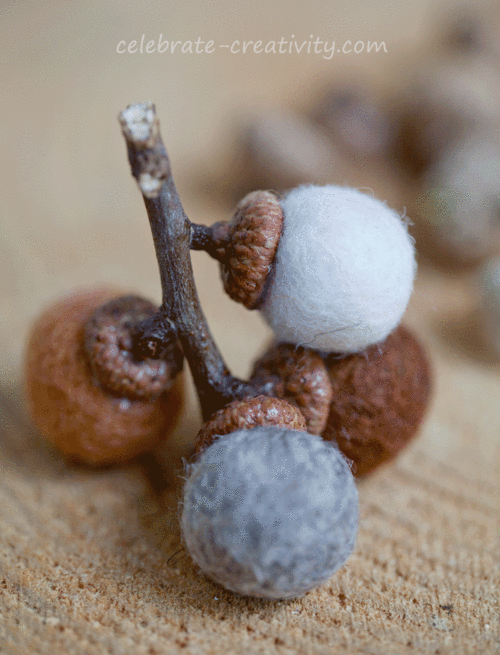 No list is complete without a delightful felt ball acorn diy!  I love the variation used here, with a cluster of acorns on a branch instead of single acorns.  DIY found here.
10.  Flower Centres

Felt balls are also great to use as flower centres!  These ones are our White felt balls.  Find the hoop here.
Tell me, what are some of your favourite felt ball crafts?